Where good ideas get approved.
Boost your reputation for delivering profitable initiatives in record time.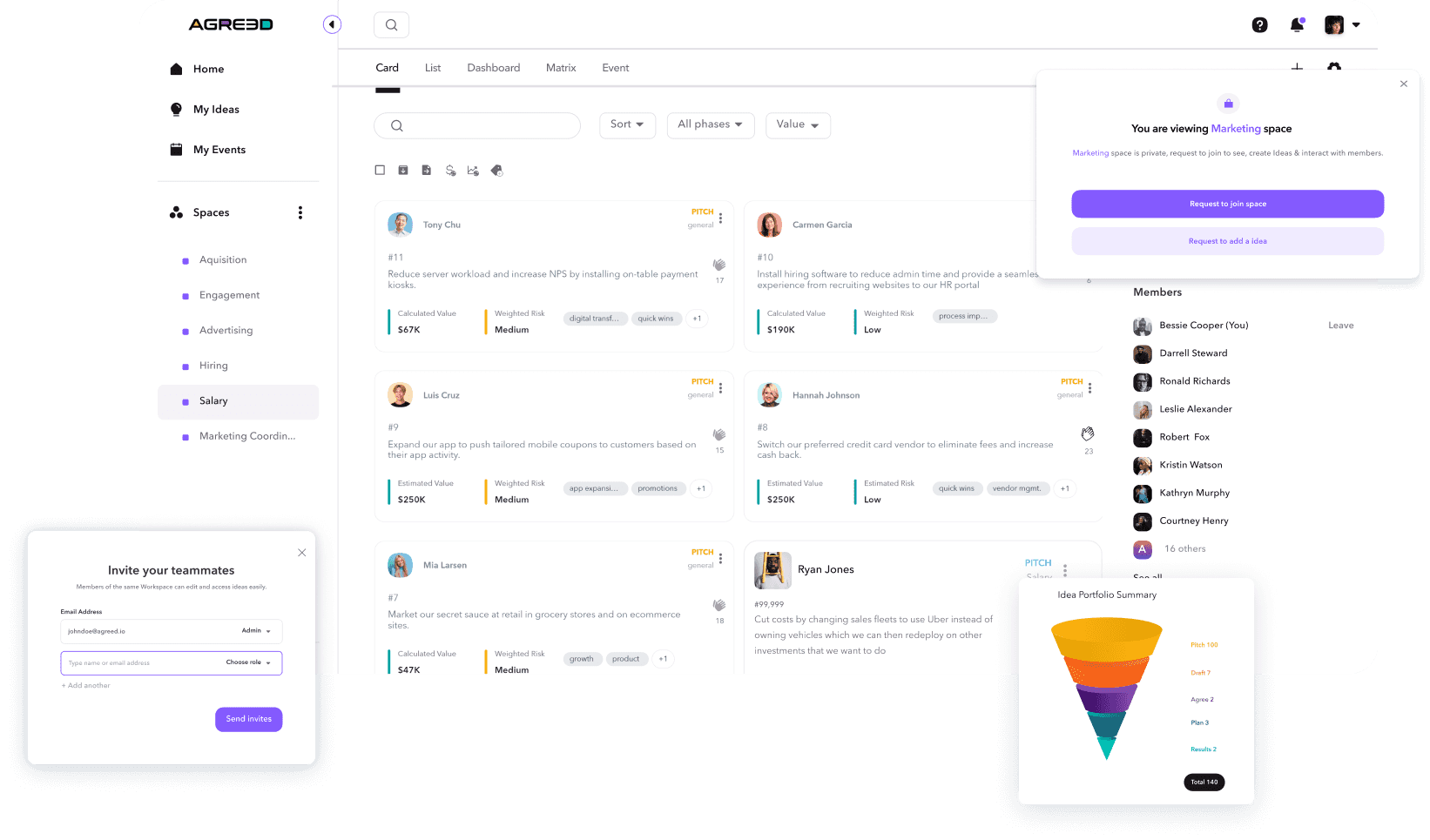 The stakes are too high to risk failure.
Agreed helps you win.
Making lots of valuable decisions is easier than you think.
Agreed guides everyone to transform good ideas into reliable business cases with validated risks, costs & benefits.
Learn More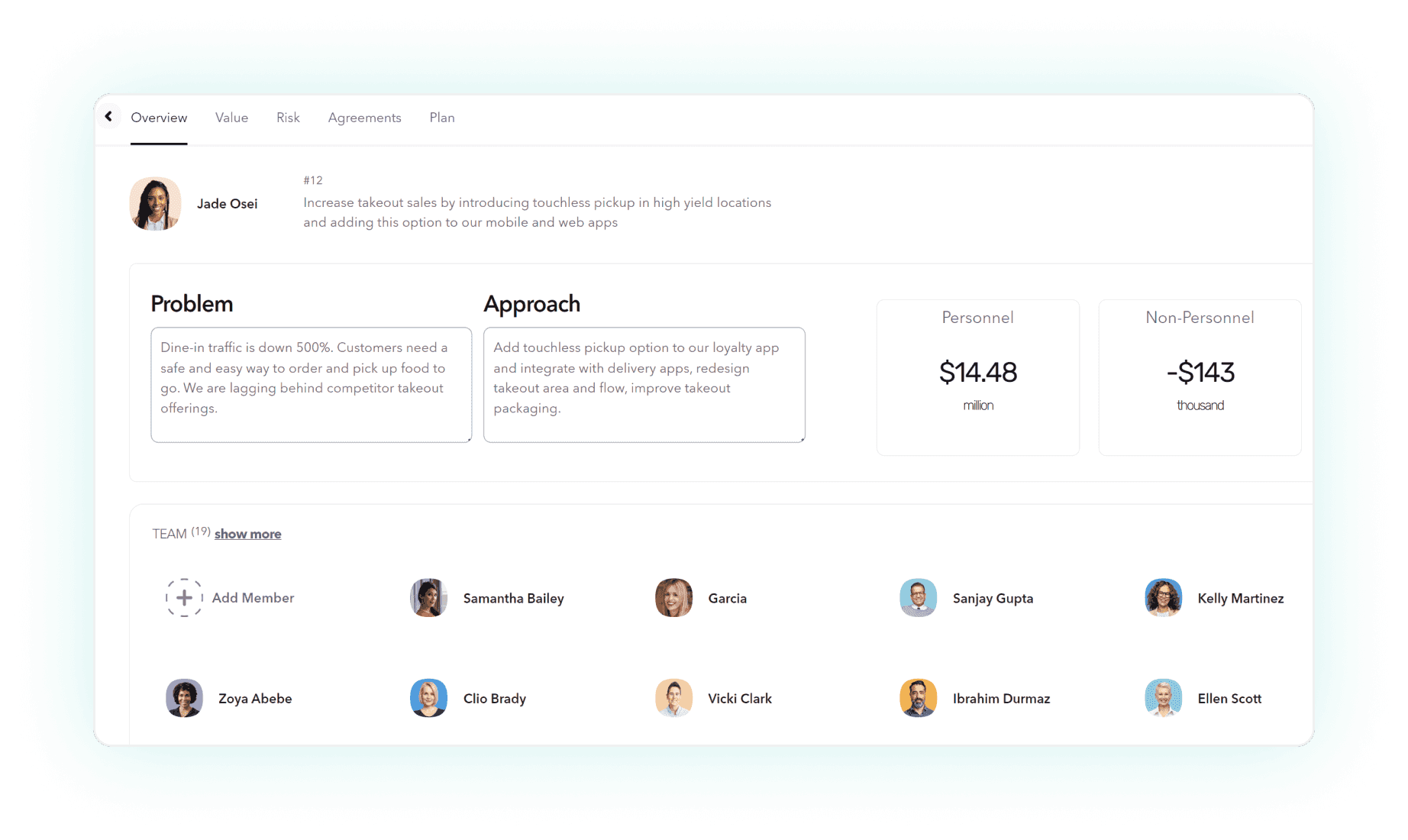 Feel delighted with the time you save.
Help your team deliver predictable wins with a proven process and software that moves work along between meetings.
Get Started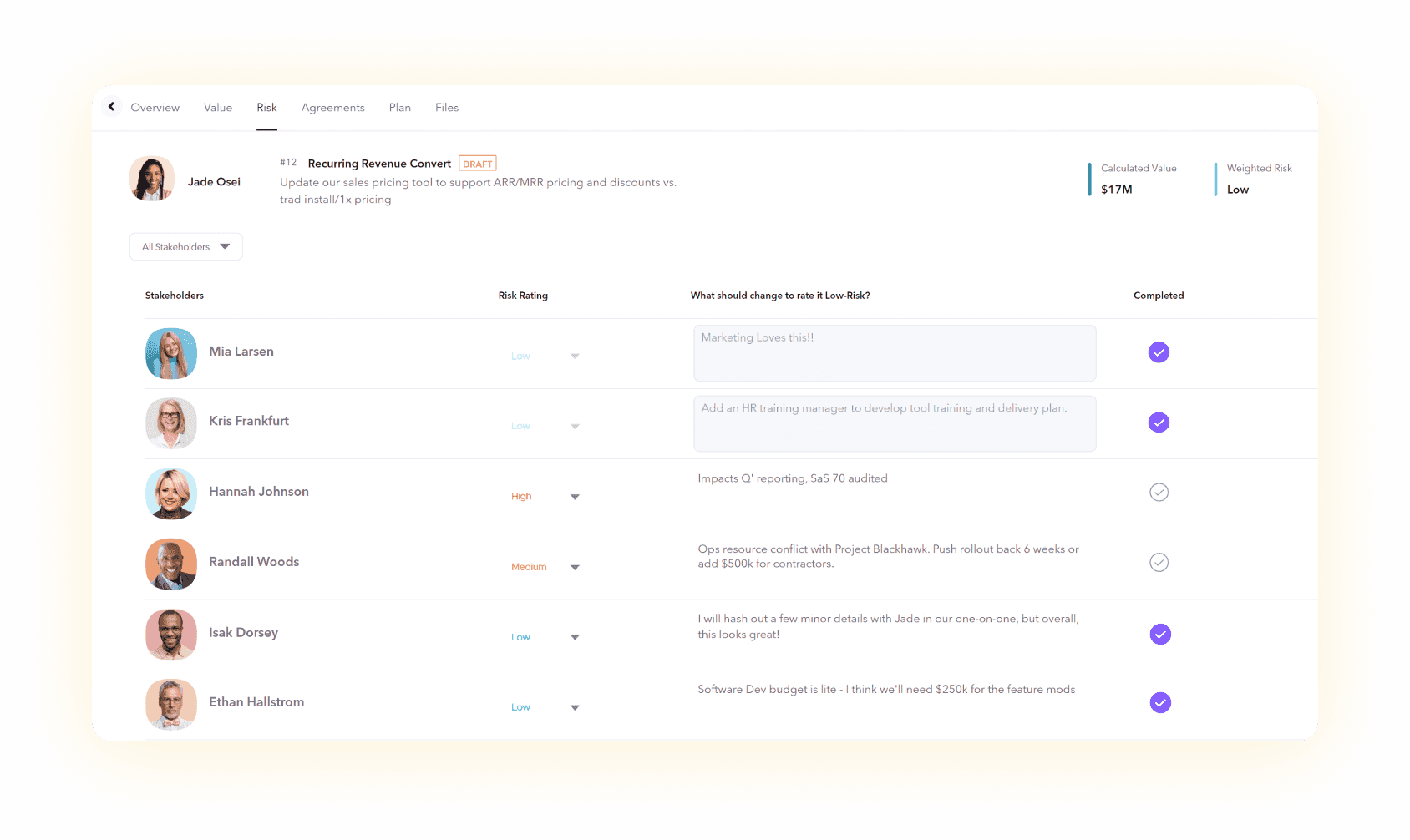 Be amazed by what your people produce.
Unlock valuable institutional knowledge by engaging your people to create clear ideas that are easy to understand and prioritize.
Request a Demo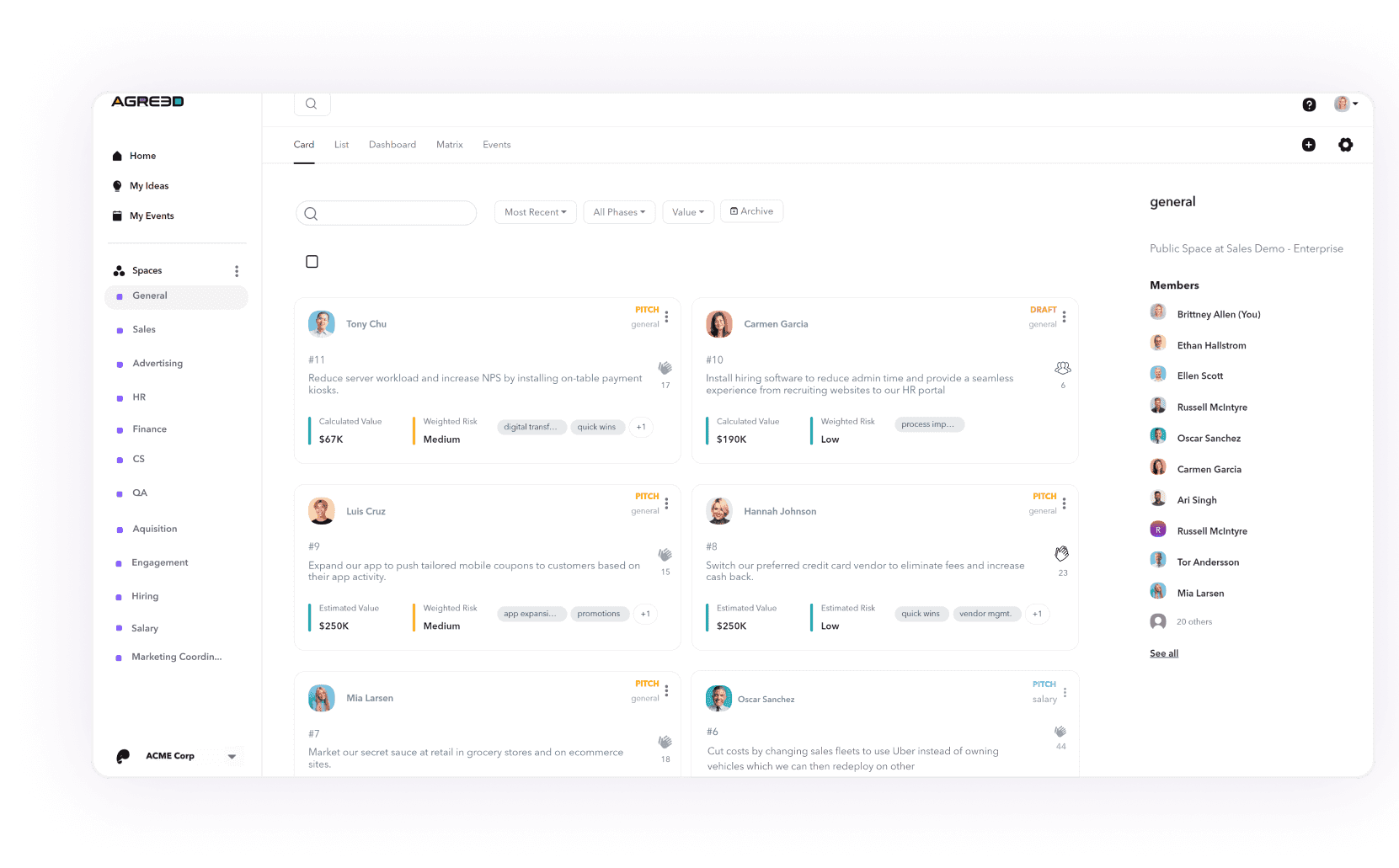 You don't have to do this alone.
At Agreed, we understand the frustration of valuable decisions getting stuck - which is why we created an easy-to-use platform that delivers the process which has helped organizations like yours approve and execute 1.5 million+ ideas.













INTEGRATIONS
Streamline your workflow with tools you already use.