15 Sep 2022
Agreed Software
5 min read
Cultivating the startup and innovation mindset in college
15 Sep 2022
Agreed Software
5 min read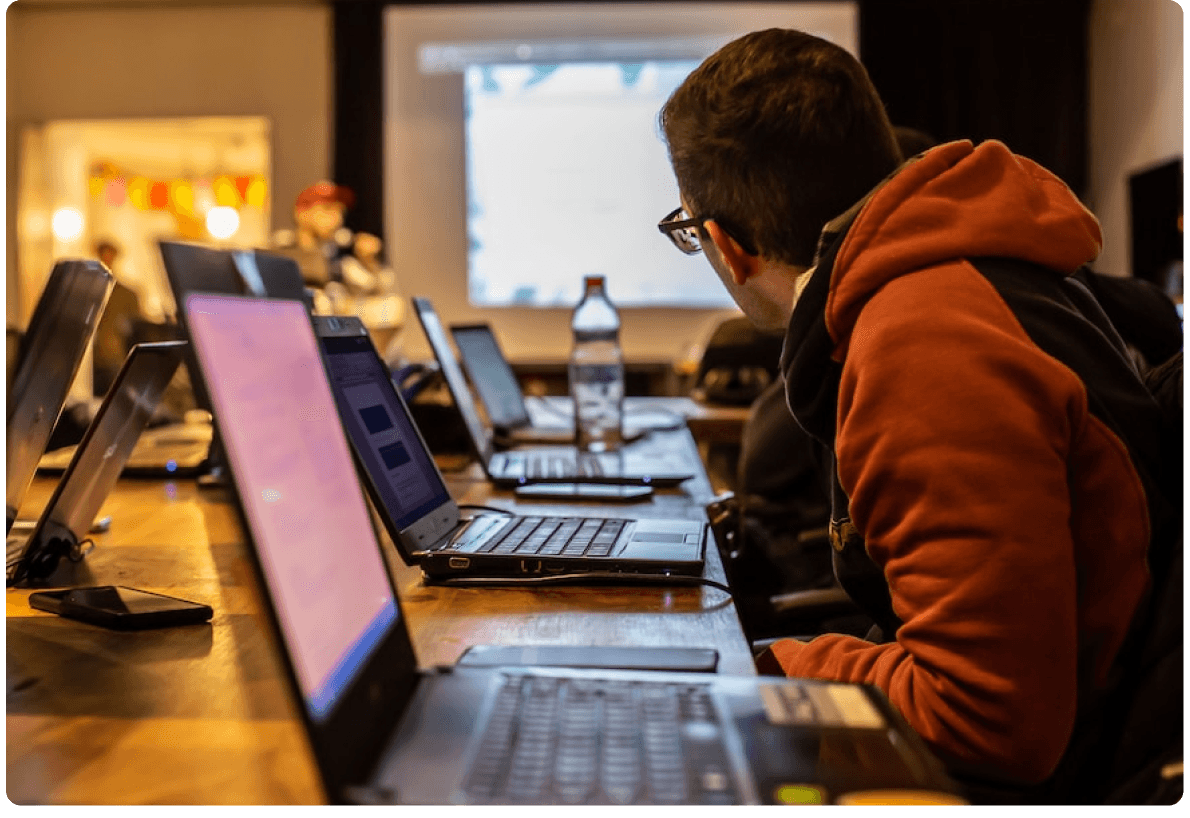 In our technology-powered world, students require a much different set of skills to prepare them to be ahead of the competition and drive the changes that the economy is experiencing across the world. Past a degree from a top university or college, students who have or are able to develop an entrepreneurial and innovative mindset are going to be the best-equipped graduates to solve the grand challenges of the 21st century.
Now, the question is, what can universities do to adapt to a rapidly changing world and prepare such graduates?
With growing enrollment, sharply declining government support, and pressure to improve student success, many higher education institutions are wondering how to face today's challenges in creating a better and more inclusive environment for their students.
In today's workforce, employees are expected to identify problems and establish viable solutions quickly. Simply being able to follow instructions is not enough anymore. Employees are required to take ownership of their advancement and seek out the training necessary to grow. The implementation of this innovative, entrepreneurial, proven business model adapted for continuing education would help colleges and universities be proactive in meeting these training demands.
Innovation involves the intentional application of information, initiative, and imagination in order to gain greater value from different resources and includes all the processes used to generate new ideas convert them into useful products. For example, when a company has ideas that when applied, result in a need or an expectation being met for a customer, it will be viewed as innovative.

A university that cultivates and furthers an entrepreneurial environment also needs to encourage its students to engage in open discussions and debates, take calculated risks to advance, and become more tolerant of failure. These institutions should also focus more on the long-term process of promoting and embedding the start-up culture and mindset into the hearts and minds of their students.
Universities, in reality, also need to be entrepreneurial, not simply teach it. But how can they teach students to be entrepreneurial if the university is not living and breathing it? The answer is easy: Agreed Software.
All higher education institutions must be willing to experiment with offering new programs, adopting new tools and technologies that will make them better, be flexible to the needs and expectations of a wide diversity of learners, and offer their students, professors, and staff a place where they can share their innovative ideas and new business plans.

With the Agreed software, these institutions can do just that. They'll have the opportunity to gather and act on improvement ideas coming from inside the school, adjust their curriculums to make them more innovative and aligned with the students' needs, and most importantly, create a diverse and equal learning environment for everyone.
In the universities that are already using our battle-tested process and have implemented Agreed, this entrepreneurial mindset and way of thinking are consistent across the different schools— from business and engineering to the colleges of human sciences and liberal arts. Ultimately, every student and every profession benefits from an innovative mindset that aims to create successful entrepreneurs.
Higher education institutions have also started using Agreed as a platform for students to showcase their business plans to investors and venture capital firms. These universities encourage students to think outside the box and come up with innovative ideas for their future companies and businesses. Using this idea-sharing platform, the students can draft their business case, ask for help from their peers or professors, and pitch their ideas, backed up by real numbers and estimates for success.

Innovative ideas can begin with a single minor focus and evolve into major transformations. They can also begin as major transformations and end with a single solution for a smaller but persistent problem. Research from the League for Innovation helped create guidelines for college educators who know firsthand the problems and challenges of their own schools, may even have solutions, but do not know how to turn their ideas into action.
The following guidelines are listed in order: demonstrate a need; develop an idea and a plan; draft and pitch your idea in a platform that's specifically designed to help your idea succeed; talk with colleagues and invite them on the platform; build a team that will help you succeed; secure administrative support; dedicate the required time and effort; evaluate the innovation's effectiveness; tie the innovations to the college's mission, values, and goals; take risks, and plan for the long-term plan for sustainability of the idea.
Universities want to encourage their students, professors, and employees to be pioneers in the creation of ideas for the development of more efficient products and services and more effective ways of conducting business. By having this culture of continuous improvement, they are paving the way for great success for the college.
Innovate. Create. Execute. These are the three words that colleges strive to be defined by.
A few universities have also paired the Agreed software with their own innovation labs that they use in parallel to their idea-sharing platform, which are created in partnership with corporate houses. These innovation labs offer a place for the students to innovate, and they are equipped with state-of-the-art technologies and equipment. Moreover, institutions encourage and support students to create and register their ventures and offer legal and administrative support.
To sum up, colleges and universities have the most significant opportunity to encourage, exemplify, teach, promote and embrace entrepreneurial thinkers. After all, the world needs change. Those who have a vision, take risks, and nurture their entrepreneurial mindset will be able to develop practical solutions to real-world problems and bring forth innovative products and services that will have lasting, meaningful change.
Recommended Articles

How to encourage inclusivity and innovation in your college class
Read More

From Strategy to Delivery - closing the gap
Read More

Learn why Agreed is the innovation management platform of the future.
Get Started