08 May 2022
Agreed Software
3 min read
How to encourage inclusivity and innovation in your college class
08 May 2022
Agreed Software
3 min read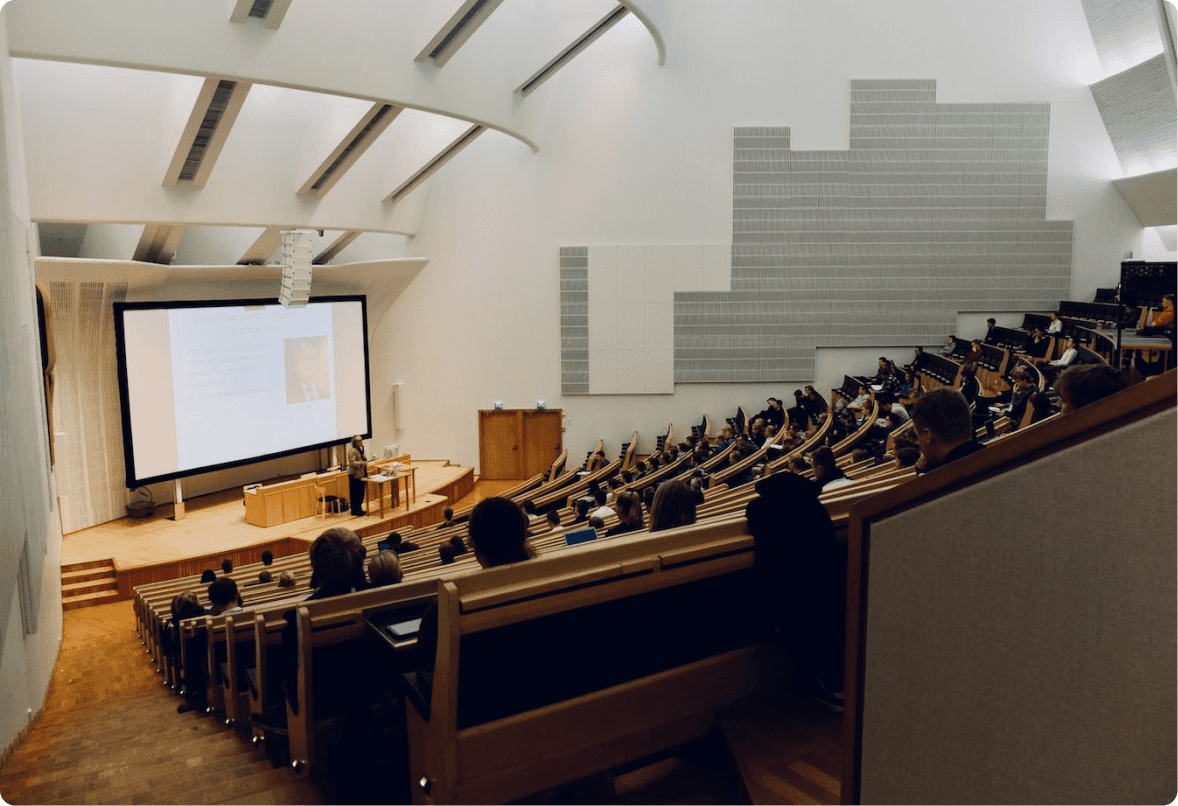 Inclusive teaching refers to a range of teaching techniques that attempt to address the requirements of all students. The inclusive teaching method delivers a learning experience that grants students from all backgrounds, abilities, and learning styles to be successful.
These teaching strategies contribute immensely to an inclusive learning environment, where all students feel equally valued for their efforts.
As our world becomes more competitive, people are losing their creativity. Everyone is in a race that aims to achieve the same standard. However, there is a group of people who stand out from the crowd because of their creative and unique ideas. It's necessary to cultivate the process of thinking that these people have; otherwise, the world will be a boring place with stagnant technology.
Professors have the authority to help students hone these abilities through interactive teaching. Therefore, when students learn to think in an innovative manner from an early age, it will enhance their creativity and set them up for success. Unfortunately, innovative thinking isn't something that can be measured, as it doesn't have any metrics or rules, but it's essential in the educational field.
So, how can professors encourage inclusivity and innovation in their classrooms?

Provide opportunities
As a professor, you can provide your students with opportunities to share their own experiences and perspectives. Students always learn best from each other and the existing knowledge their fellow students bring to the table.
Activities such as idea-sharing events on the Agreed platform or reverse circle discussion activities can encourage and direct these challenging conversations. This will also grant students many opportunities to get creative and connect more with their peers as they work together to make valuable ideas happen.
Encourage Questions
Do not demoralize students from asking questions. On the contrary, you, as a professor, should encourage them to ask questions, so they don't lose touch with their innovation and creativity. They should be allowed to think differently and ask impossible questions because the more they ask, the more they will learn, and their curiosity will only be satisfied when they find the answers themselves.
A great way to have students hone in on their innovative thinking is using the Agreed software, where they can share their ideas about problems in the school or the campus and possible solutions, which helps them develop their innovative thinking.
Active Learning
Using innovative active learning techniques is another way you can engage students and encourage innovation and creativity. For example, some faculties create games and events to inspire students to share their ideas and find out-of-the-box, innovative solutions to problems. Learning happens when you confine a student in a place where they can't escape without thinking creatively.

Support Collaboration
Innovators are known for sharing their ideas and designs. People do not thrive individually, though. More often than not, they are backed by their team. Likewise, you support collaboration in classes. Allow students to discuss ideas and concepts, share their own valuable ideas, and use tools like the Agreed platform to pitch, plan and develop their ideas towards success. This will help strengthen their ideas through other inputs and foster that start-up mindset in them.
Community Building
Creating a safe space is a vital component of promoting innovation and creativity. The administration and professors can help create a classroom climate where everyone's voice matters and is heard. Better yet, as a professor, you should get involved in the community with your students. Different communities face different struggles, and it's essential to know the students and figure out ideas on how best to help them achieve their goals.
Moving Forward
Colleges and universities can benefit significantly from continued conversations and sharing of ideas. When institutions encourage innovation and creativity, faculties are free to take risks and try new things, improve their conditions and promote inclusivity and diversity within their campuses.
Recommended Articles


From Strategy to Delivery - closing the gap
Read More

Cultivating the start-up and innovation mindset in collage
Read More
Learn why Agreed is the innovation management platform of the future.
Get Started